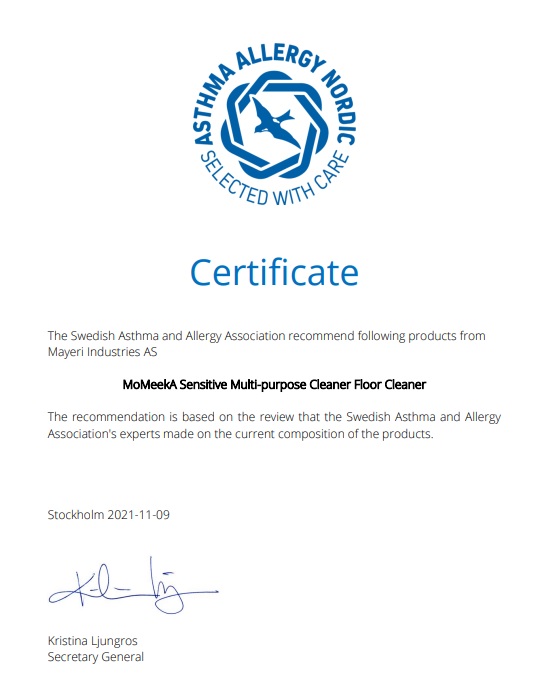 Nordic Asthma Association Certification
Asthma Allergy Nordic is a collaboration between the asthma and allergy organisations in Norway, Sweden and Denmark. As people in these Nordic region are more concerned about asthma and allergies, the international market is more confident in the anti-sensitive brands recognized by the Nordic countries. MOMEEKA issued the Nordic Asthma Association certification by passing the Association's reviews, evaluation and testing of detergents to determine that the product is fragrance-free and considered beneficial to people with asthma, allergies or other sensitivities, as well as others who wish to avoid the use of perfumes and allergens.
Dermatology test validation
MOMEEKA detergents are tested by dermatologists. With reference to dermatology tests conducted by international testing authorities to confirm friendliness to allergy sufferers.
Hong Kong Testing Center test Certification
MOMEEKA's cleaners passed the STC "Hong Kong Standards and Testing Centre" (Hong Kong's first Non-Profile Organisation for testing, inspection and certification association) testing. It is certified to be effective in eliminating Candida albicans, Listeriosis, Staphylococcus aureus, S. typhimurium.